Becoming certified in 1990, Keith has had the opportunity to dive in many locations throughout the world. His main interest and passion has always been being involved with Public Safety Diving. He opened up the Wazee Sports Center LLC  in 1996 to serve the many divers that would be coming to the old iron mine, know called Wazee Lake. This was also the year that he assisted with forming the Sheriff's Dept. dive team, The Jackson County Dive Unit. Over the past 20+ years he has been involved with many recoveries thru ought the Midwest.
Among his numerous personal certifications Keith offers PADI, SDI, TDI and ERDI courses. He has worked his way to become an Instructor Trainer through TDI Advanced Tri Mix, SDI Instructors and ERDI Instructors. He holds 5 Dive Rescue International certifications and is an Instructor Trainer for Emergency Response Diving International offering 10 different courses to Public Safety Divers. He has taught these courses throughout WI, IL, IN, IA and MN. He continues to hone his skills and pass on this knowledge to students and friends.
2013 marks another mile stone for Keith, working on starting a nonprofit organization to educate communities and assist families in need. Bruce's Legacy Search and Recovery will provide community education and perform search and recovery operations using a side-scan sonar unit. "It's been a long time goal of mine to have an official organization that can assist in search and recovery operations and give families a peace of mind so they can move forward after a tragic drowning accident."
During his dive career Keith has seen caves, sharks, shipwrecks and more fish than can be counted but he considers himself fortunate to have dove many of the shipwrecks that lay in the bottom of the Great Lakes.
Jeremy Cormican became a certified scuba diver in 1996. He helped in the incorporation of the Jackson County Dive Unit in 1996 and served as Treasurer. While serving as a sworn deputy on the Dive Unit, he assisted in the recovery of drowning victims and recovery call outs. In July of 2000, he moved to Denver Colorado where he ran a mortgage company for 7 years.
In June of 2007 Jeremy moved to Spain where he lived for 6 years. He ran an events company located in Barcelona Spain but conducted business thru ought France and Germany. He has traveled extensively thru Europe and Central America and enjoys learning of other cultures as well as diving warm waters. In March of 2013 he moved back to his hometown to assist his father's dive store business, Wazee Sports Center.
Jeremy holds certifications for Rescue Diver, Ice Diver, Dry Suit and Divemaster.
Brian Anderson has retired after 20 years serving the Frost City Fire Dept. as well as retired from the Frost area Ambulance as an EMT after 17 years.
His diving career started in 1998 and took off from there. He became a PADI Instructor in 2001 and then continued obtaining scuba diving certifications all the way through Master Scuba Diving Instructor.
Brian became a Coast Guard licensed Captain in 2001. Since then he has run a successful live aboard dive charter in Lake Superior for 10 years. In 2012 he moved his charter operation to Lake Huron with his dive business.
Brian's extensive boating experience has had him operate in every kind of condition possible.  Brian's boat is a 36′ Uniflite twin diesel consisting of marine radar, Loran GPS and side scan sonar.
Thru ought the years Brian has been involved in several body recoveries and logged over 1260 dives at various depths and temperatures.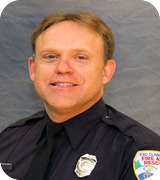 Dave Whitehouse
David Whitehouse is employed by The City of Eau Claire Fire/Rescue Department in Northwest Wisconsin as an Equipment Operator/Emergency Medical Technician. He is the Dive Rescue Team Supervisor for this Fire Department. He has served as a Rescue Diver since 1997 and has been directly involved with numerous victim recoveries throughout his 27+ years in the Fire Service.
David has worked with side scanning sonar technology in both professional and recreational capacities since it became available to the general public. Familiar with sonar equipment as a fisherman, he realized its potential to assist emergency responders in locating drowning victims. David applied for and received a grant to bring this technology to The Eau Claire Fire Department. He has developed and delivered department–wide training programs to instruct fire personnel in sonar theory and its practical application in the recovery of drowning victims.
David is a co-chairman of the Eau Claire County Water Safety Taskforce. This organization was developed to examine childhood drowning and explore ways to reduce their occurrences in the Chippewa Valley.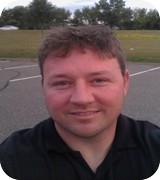 Josh Knutson
Josh Knutson is employed by the City of St. Paul Fire Department in Minnesota as a Fire Equipment Operator / Paramedic.  Josh has served as a departmental water rescue trainer and fire boat / airboat operator.
Josh has been diving since 1993 bringing recreational dive gear everywhere he traveled with his 6 year Navy tour.  Looking to continue diving in 2000, he joined a team of founders for the Pierce County Dive Team in Western Wisconsin.  Activities with the dive team have ranged from airboat based thin ice dives to recover a vehicle, weapons searching, to multiday body searches using sonar.  When not training, he often works on preplanning and mapping the high risk locations in his response area.
Josh's diverse background in public safety diving and physics spawned a fascination with underwater search technology.  "I feel like the technology is out there to minimize the risk to divers and to maximize pulling detail out of the bottom surface.  Being able to bring closure to grieving family is a huge service."