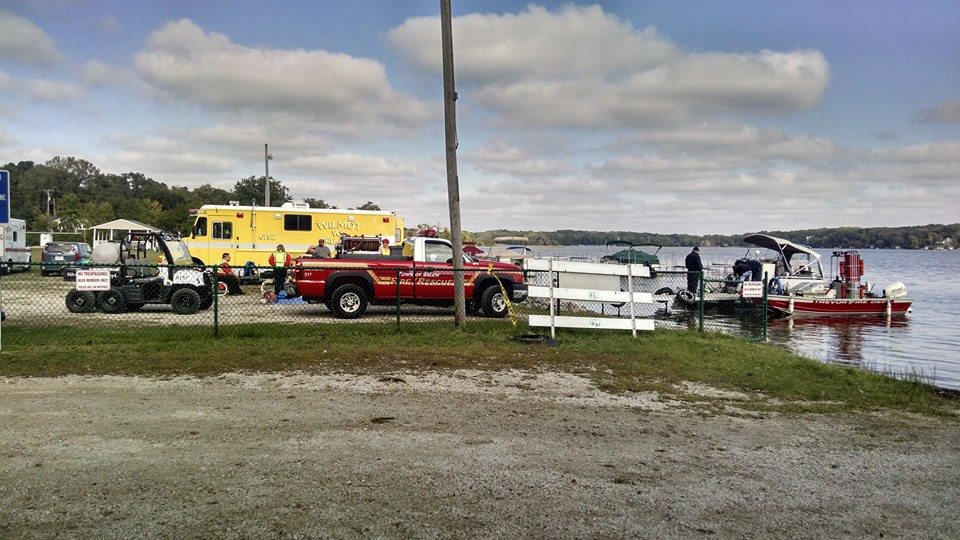 Authorities had been searching for 66 yr old John Spoor since he failed to return home from a fishing trip to the lake on Tuesday. After he did not return when he had said he would at 4 p.m. that day, he was reported missing and Village of Silver Lake police began to search for him.
We were asked to assist with our sonar on Silver Lake in Kenosha County so Keith made his way to help. With the help of some local fire fighters we were able to locate three possible targets. Kenosha County Dive Team was called in to check out the targets but ran into the late night. The next morning John was recovered.
The departments and personnel of Silver Lake Fire, Kenosha County, Bristol and Wilmot were fantastic to work with. Hopefully we won't have to meet on these conditions again.